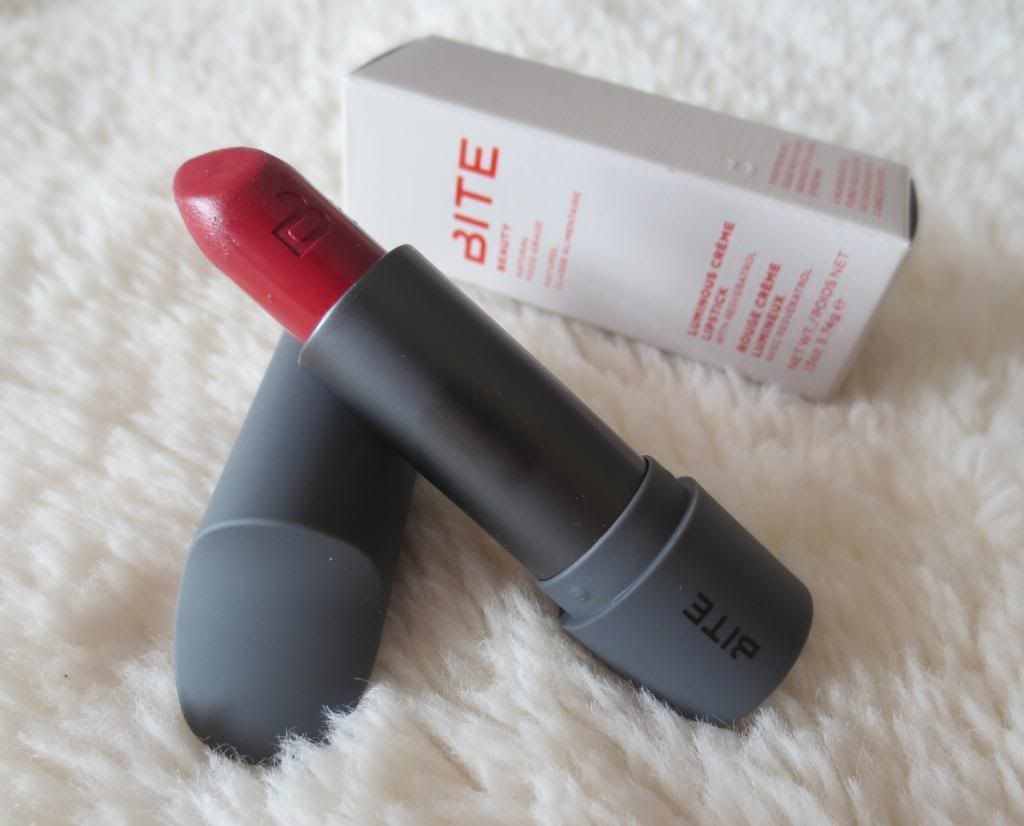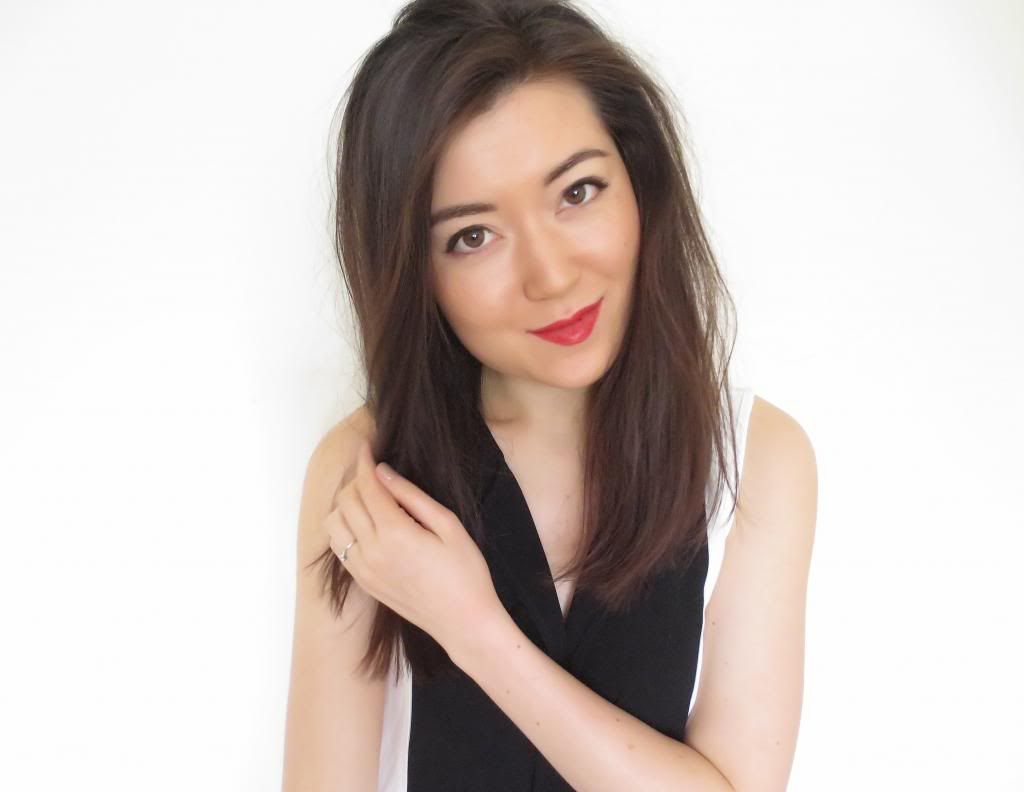 I was feeling spur-of-the-moment last week. One morning before work the lipstick addict in me decided I needed a classic red lip color, so I decided to try the
Bite Beauty Luminous Creme Lipstick in "Zivoli"
. Bite Beauty is an all-natural lipcare company based in Toronto. Their claim is that their lipsticks are healthy enough to eat. The lipsticks are also packed with the antioxidant resveratrol, which is found in red wine and has antiaging properties -- apparently each tube has the amount of resveratrol found in five glasses of wine! I love the brick-red color and consistency of this lipstick; it's creamy and even though it transfers more easily than my beloved YSLs, it is long-wearing. This is the first all-natural lip pigment that has really impressed me.
Also, yes, my hair is now mid-length! I decided to take the plunge after that Anna Karina girl-crush I mentioned a couple posts back. I told the mister my plan, and he said "do whatever makes you happy!" so the next day I went for the chop. Long story short, it took two haircuts (a bad one followed by a great one) to get it to this length, and on my second cut I discovered my new favorite hair salon. If you live in the Seattle area, I can't recommend
Elle Marie Hair Studio
enough. I have fine hair but a lot of it, and the stylist understood exactly what to do. I love the length and it's so easy to style and achieve that "I-just-got-out-of-bed-like-this" look. My hair also looks lighter, but I didn't dye it... that's just what happens when the sun comes out!