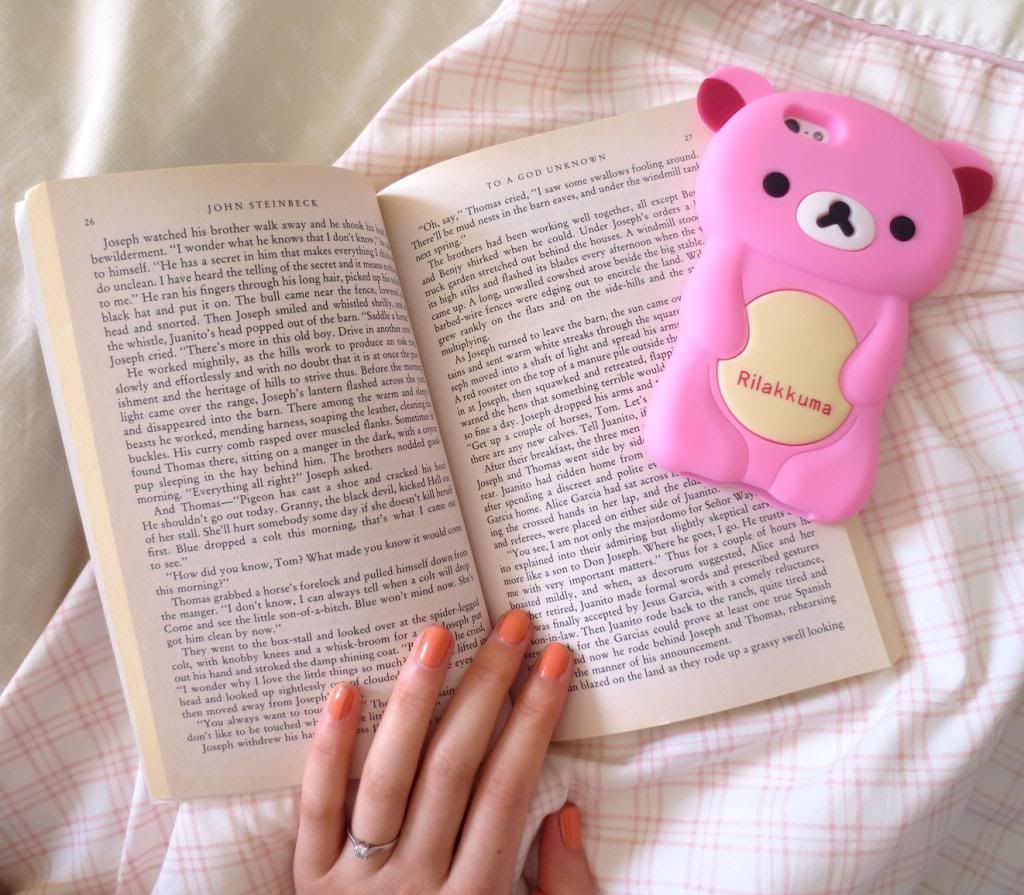 Happy weekend everyone! I'm enjoying a sunny clean room, fresh sheets, pastries for breakfast and my Rilakkuma iPhone case, which I
purchased on Amazon
for the price of a Starbucks latte. Worth every penny! I was inspired by Carin at
Paris in Four Months
to start doing "weekend reading" posts of my current favorite reads. Here are my picks this week...
- If you want a feast for the eyes, head to Carin's blog. Her photos make me daydream about
eclair-tastings
and
picnics
under the Eiffel Tower.
- Coco of The Beauty Milk wrote a beautiful post about a
Becca Mineral Blush
, which has got me lusting after Becca products. I've been more conscientious about the ingredients that go into my makeup and skincare products lately, and Becca products are free of nasties.
- This just in... Meg makes some great health points in
her post
on cutting down your sugar intake.
- I'm reading John Steinbeck's To A God Unknown. It won a Nobel prize, and if it's as good as the back-cover promises, I'm in for a treat. Have you read it?