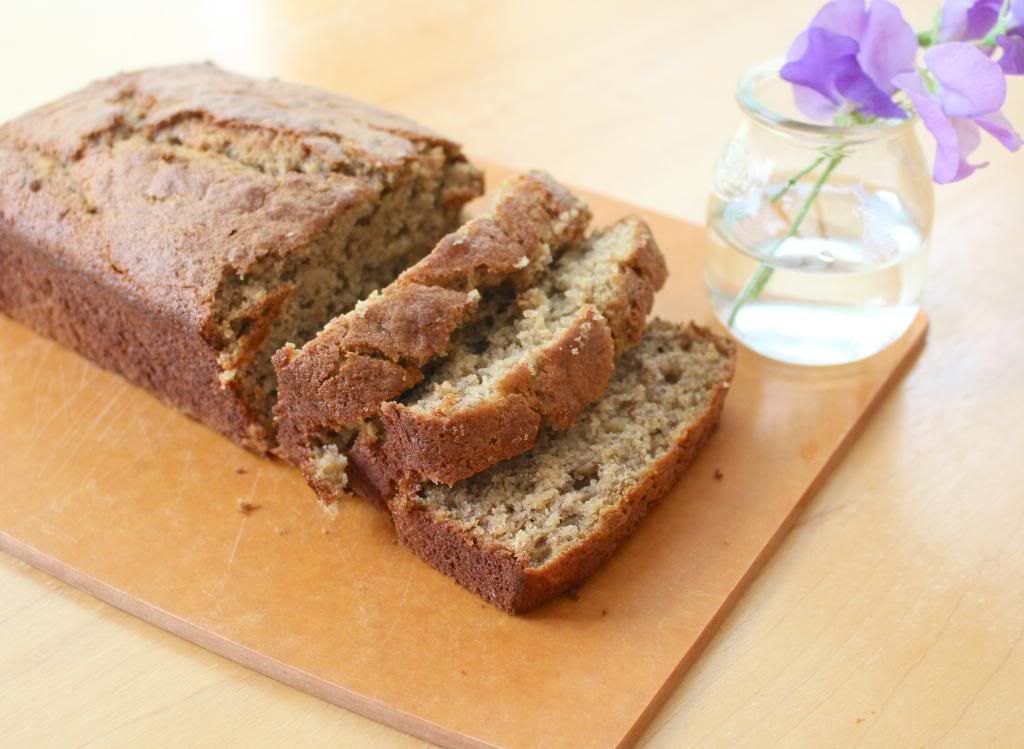 Yesterday morning after breakfast I discovered three
very
ripe bananas and, in a spur-of-the-moment decision, I made second breakfast. A quick search for banana bread recipes pulled up
this one
(originally from the classic
Joy of Cooking
) that promised minimal efforts and clean-up. I decided to make mine just a little healthier by using whole wheat flour. Even so, this bread turned out so gooey and moist that it verges on cake... enjoy for an indulgent yet totally acceptable breakfast, or over vanilla frozen yogurt for a healthy-ish dessert!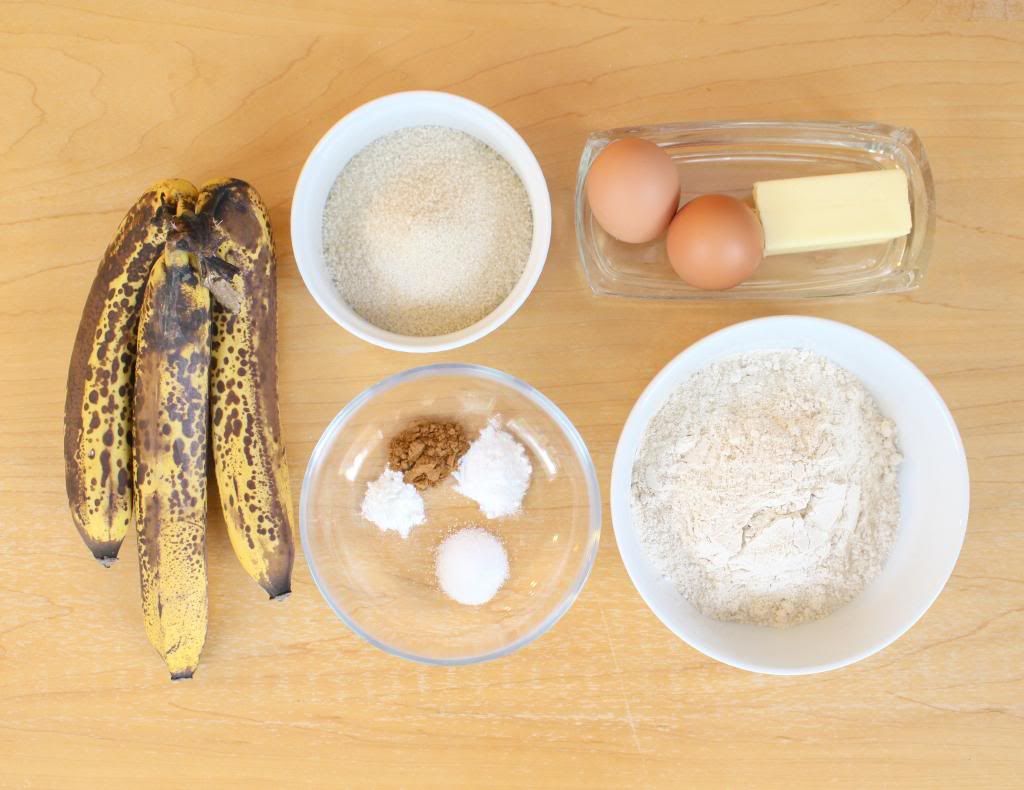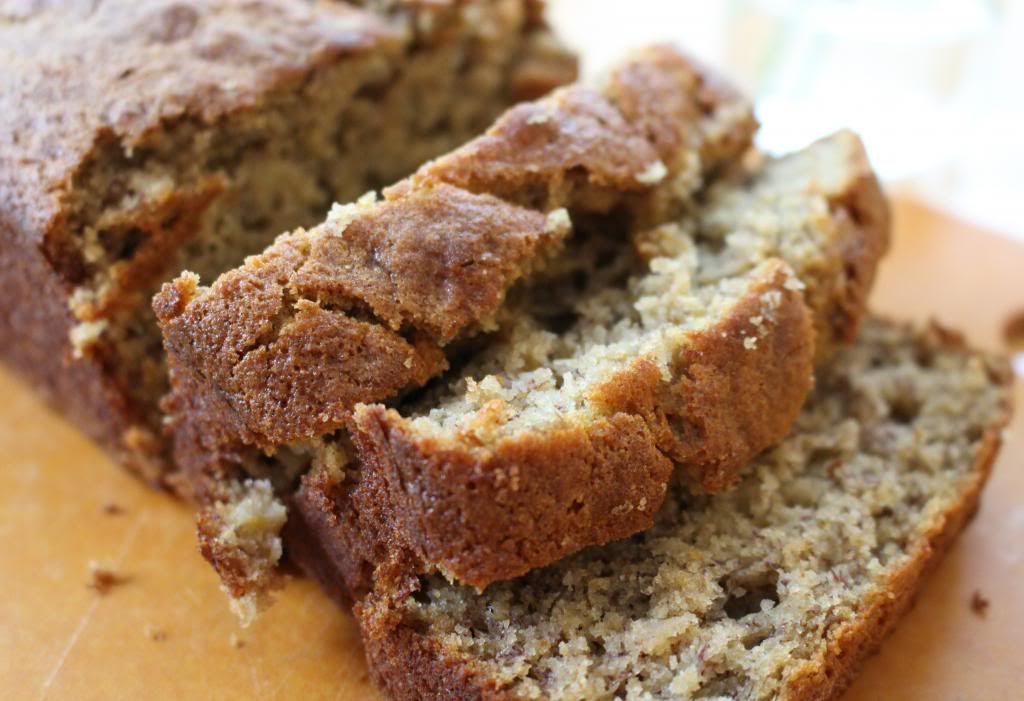 All you need is:
3 ripe bananas
4.5 tablespoons butter
2 eggs
2/3 cup sugar
1 1/3 cup whole wheat pastry flour
3/4 teaspoon salt
1/2 teaspoon baking soda
1/4 teaspoon baking powder
1/2 teaspoon cinnamon
Preheat the oven to 350°F. Mash the bananas and mix them up with the butter, eggs and sugar. Combine the other dry ingredients in a separate bowl, and then mix everything together. Pour the batter into a greased bread loaf pan and bake for 50 minutes... do the toothpick test by sticking a toothpick into the middle of the loaf; if you remove it and the batter doesn't stick, it's ready. Let sit for 15 minutes, then run a knife around the edges of the pan to loosen the loaf from the pan. Turn the pan upside down, turn the loaf right-side up, let cool and enjoy!
Let's just call my third breakfast a midnight snack, shall we?