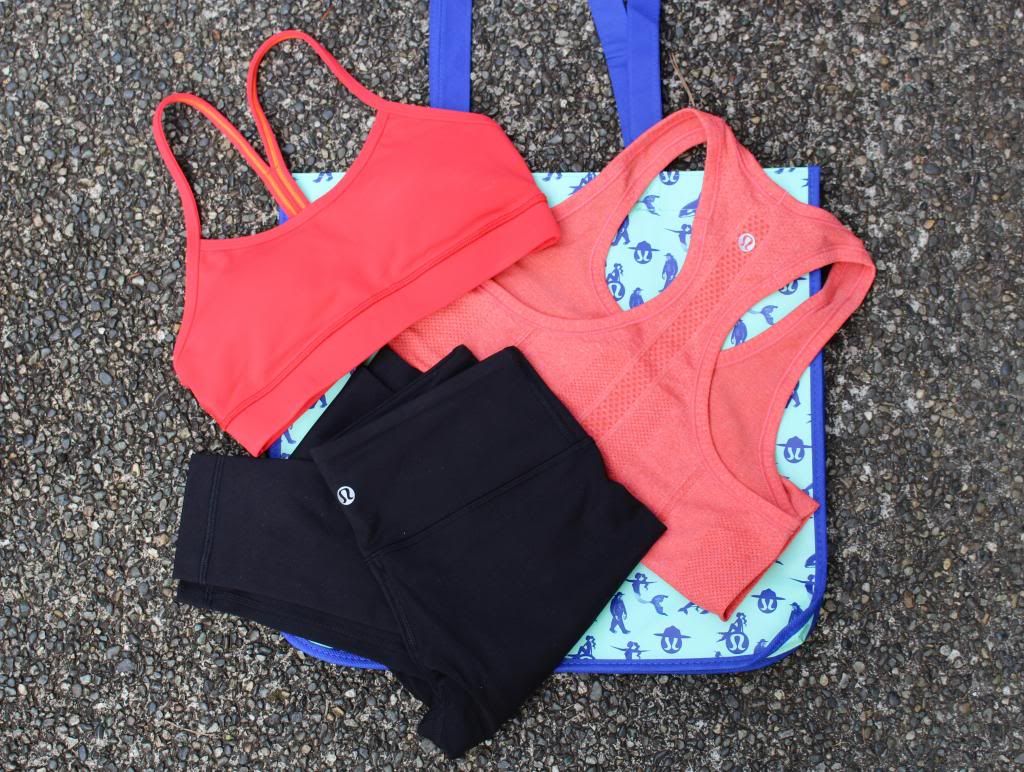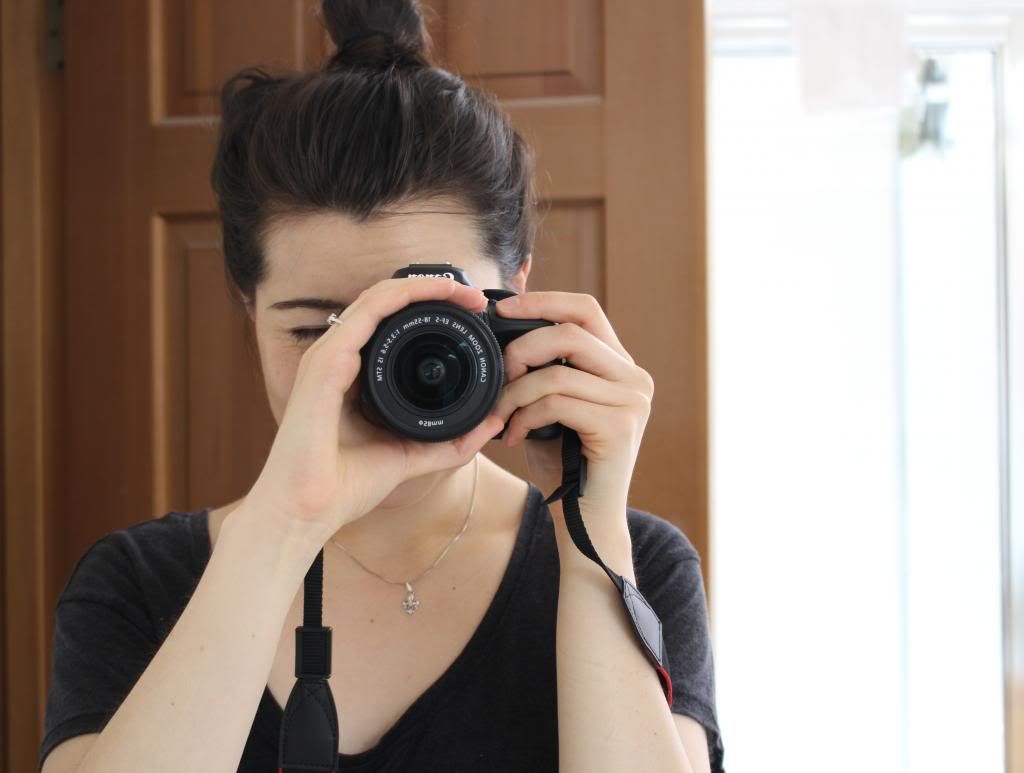 Yesterday I went to "power hot yoga" class (yes it's called that in real life). It was an accident; I meant to go to something a little less intense, but even though I left thinking "never again!", I'm heading back this afternoon for round two. I've been trying to go to yoga every day; this month I have an unlimited access membership so there's really no excuse not to go. The cliches are true: yoga teaches you to be present, mostly because you're too tired to think about being anywhere else, and it also forces you to let go of your expectations, because whatever animal pose you hate the most is probably the one that will do you the most good, and after falling out of that posture a hundred times you'll surprise yourself one day and do it. Yoga is also a good cure for any sort of mental block you might be facing. It makes you focus and refreshes you simultaneously. And, it's my one occasion to prance around in neon clothing. What more could I ask for?
Another thing I've been trying to do every day is take photos. Like yoga, it involves putting my hair up in a sumo-wrestler 'do (Mr. E's terminology), being detail-oriented and also being okay with not knowing how to make things look just the way I want them to. I've stared toting my camera around with me too; I love sharing product reviews here, but I also want to tell you stories and take you places!
Over the past couple of weeks I've discovered a new list of blogs I'm addicted to reading, so I'll share some links later this week. It's also about time for a giveaway here, so stay tuned! In the meantime I'll leave you with my lovely model Eva. She's great at downward-facing-dog, but I call her my little harp seal.