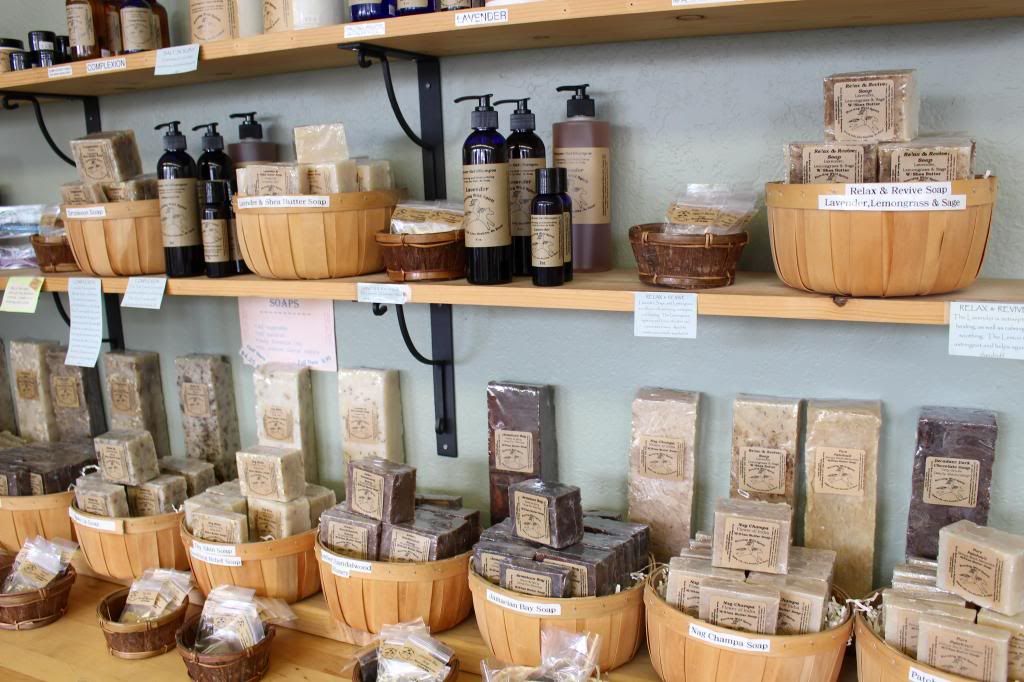 There's a little shop hidden away in the rural outskirts of Seattle that will spruce up your bath-time. Its name, Running Wild Spirit, suggests more hippie than luxe, but its offerings combine the best of both worlds: handmade skincare, bath and body products with natural and fairly-sourced ingredients. It's located in a converted 1907 schoolhouse directly across from the Maltby Cafe, a not-so-well-kept secret serving the best Swedish pancakes in town (more on this later). Like most people presumably do, I stumbled upon this shop after a buttery brunch. It initially struck me as an earth-toned, au naturel LUSH, and in many ways that's an apt description. A peek inside convinced me that in a world of one-stop-shopping, a detour for local beauty is well worth it.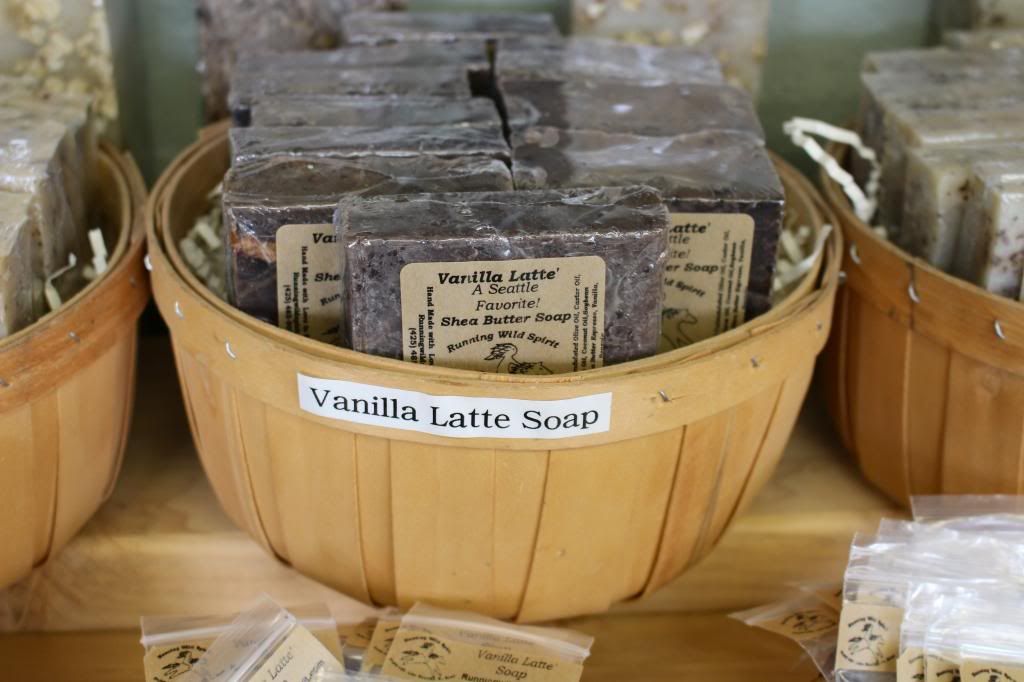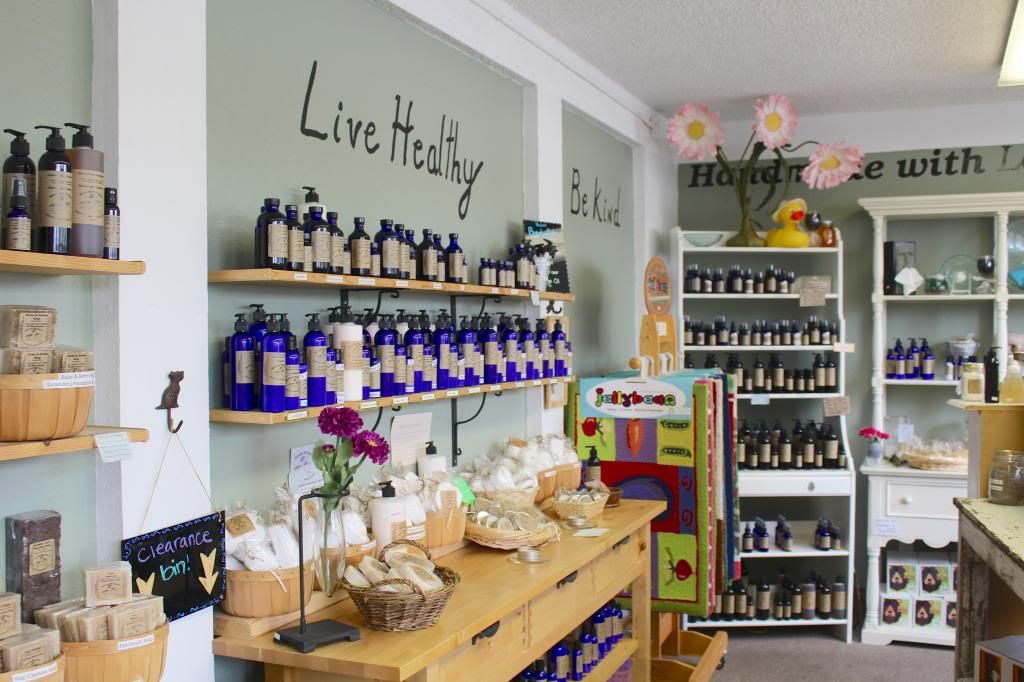 The goddess behind this beauty-DIY heaven is Charlene Feetham, a self-professed science and animal lover who started experimenting with handmade skincare in her kitchen when her son couldn't find a remedy for his severe acne. After her (now bestselling) "
complexion soap
" impressed family and friends, she built the business that currently stocks a variety of soaps, body lotions, body oils, shampoos, bath fizzies, lip balms, candles and more.
As soon as I entered, I had the overwhelming desire to sample everything, and luckily, they are very generous with their samples: there are testers for all the lotions and potions and tiny baskets of individual soap samples for you to take home. The majority of the scents in the shop are floral or herbal, but there are also a couple of almost-edibles like "Vanilla Latte" (trust the Seattleites to have a coffee soap) and "Dark Chocolate." Most of the products also come with a promise of restoration: "Achy Days" will alleviate soreness and tension in muscles, and "Wake-Up" contains a minty blend that will leave you refreshed and cooled.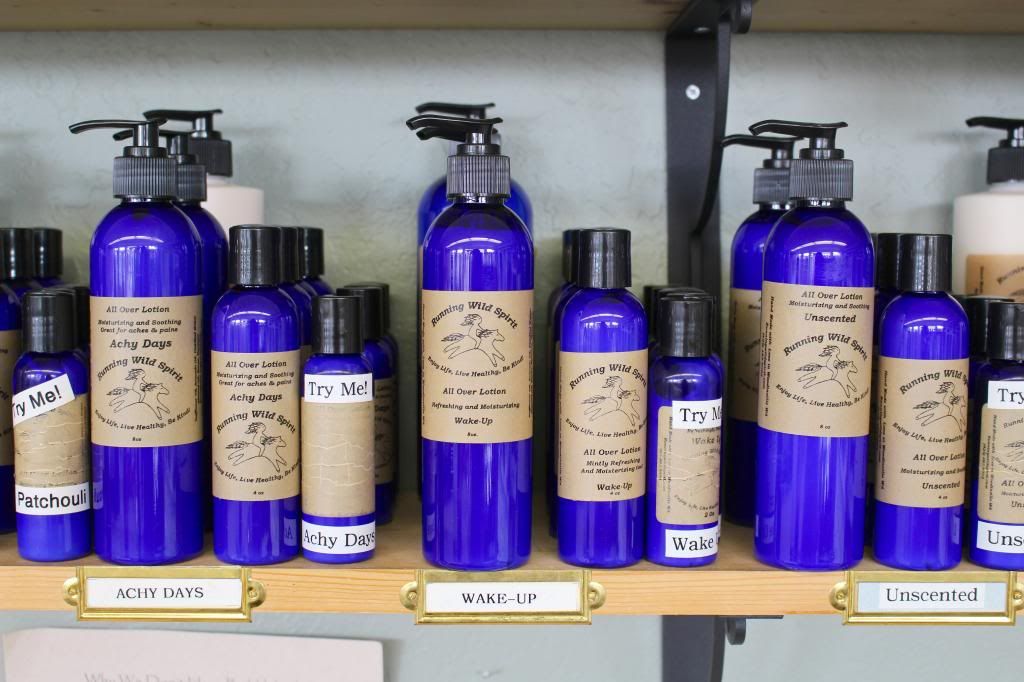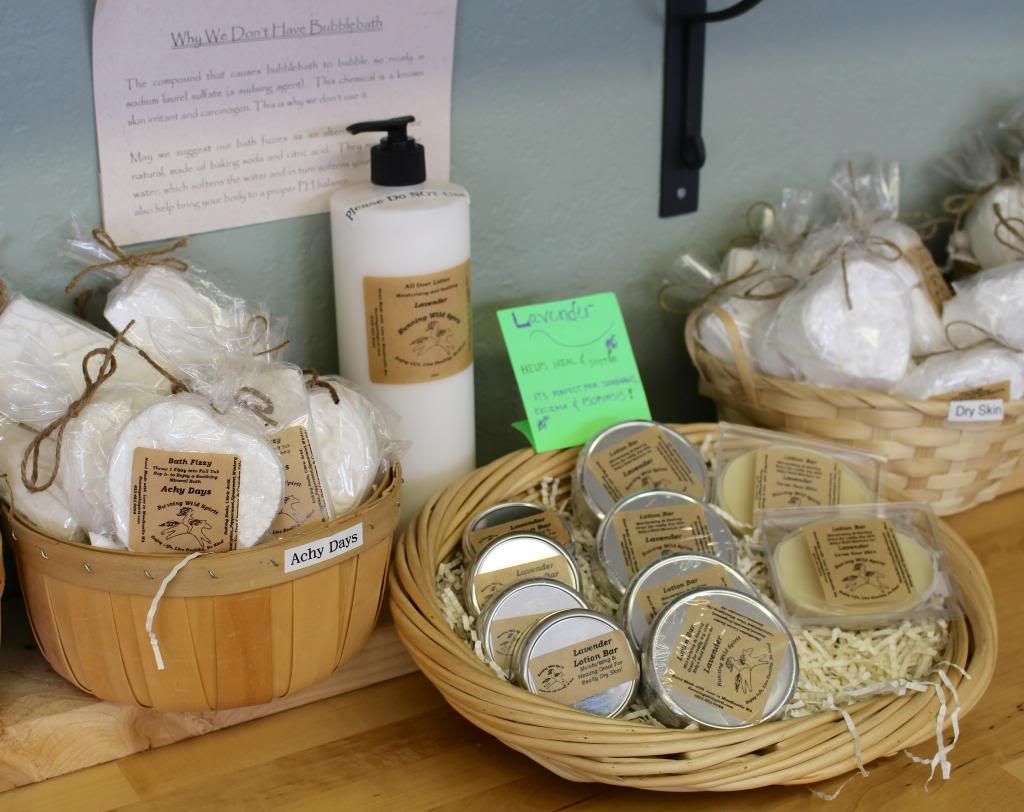 Here's the part where things get a little better than LUSH. First of all, Charlene is conscientious about what she puts into her products; while LUSH uses sulfates in quite a few of their soaps and shampoos, Running Wild Spirit products do not contain this chemical, which is a known skin irritant and possible carcinogen. The fragrances come from natural sources like essential oils, so there's no suspiciously vague "perfume" in the ingredients lists; you won't find anything cloying or bubblegum-y, just goodness from nature. (Added bonus: it's also cheaper than LUSH!)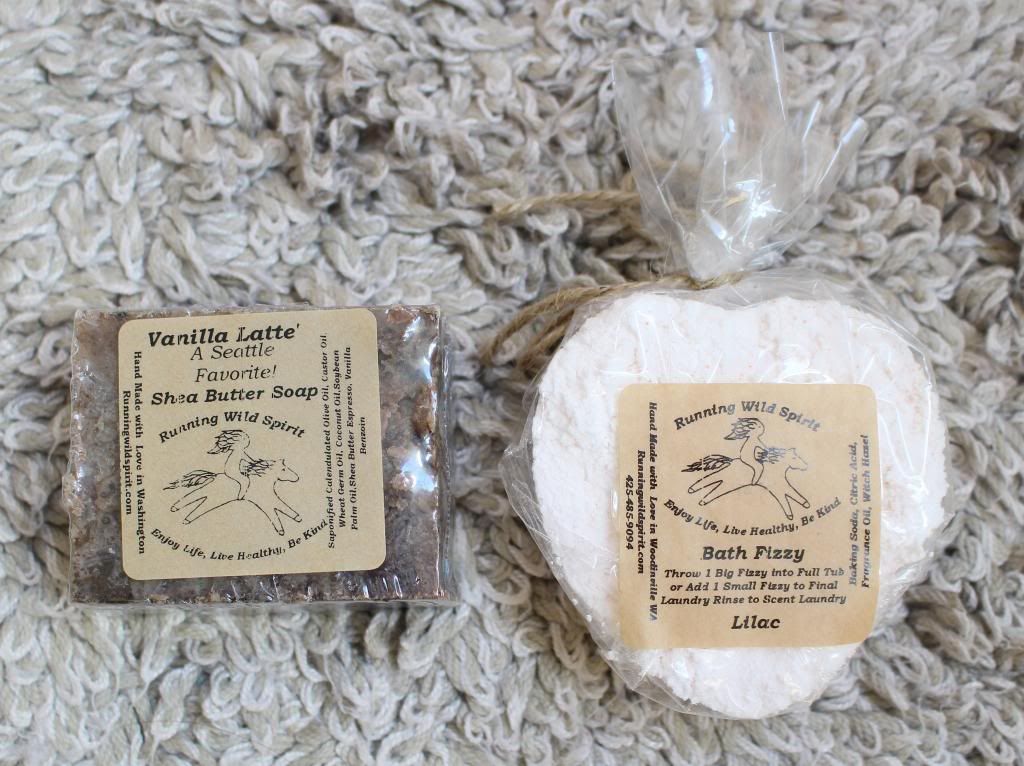 I went home with a few samples and two purchases: a bar of Vanilla Latte soap (a present for my sister) and a Lilac Bath Fizzy, which I'll mix in with some Epsom salts for the perfect post-yoga soak. To see the full variety of offerings, you can check out the shop's website here. Unfortunately, the products are difficult to get your hands on if you're not from the Seattle area (shipping is $10 unless you order $100). But if you're in town, I highly recommend a visit, and if you're not, I'm sure your city has a local treasure like this waiting to be discovered. If you've found any good ones, please share!
Running Wild Spirit is located at 8731 Maltby Road, #7 in Maltby, WA. You can also find the shop online at www.runningwildspirit.com.