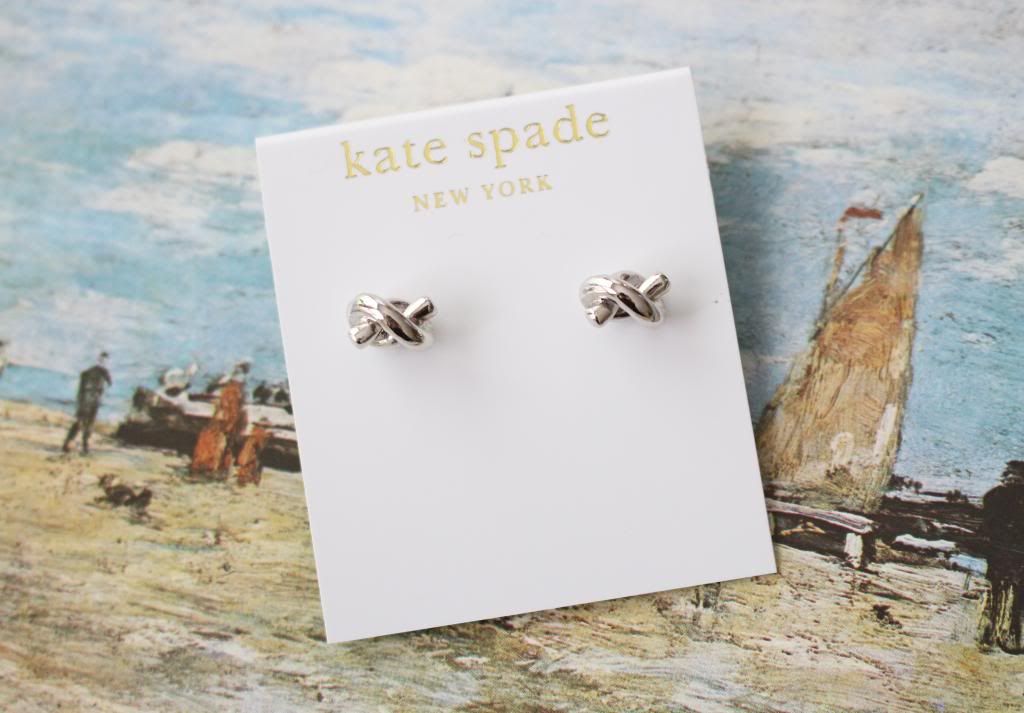 Last month I
almost
purchased these Kate Spade sailor's knot studs. I was searching for a simple alternative to my favorite hand-me-down pearl earrings, and these ones looked like something I'd wear dressed up and down, over and over again. I didn't have a good excuse to treat myself, so I passed them by. But don't worry, they found a way back into my life; my super generous brother, who had no idea I was eyeing them, gave them to me for my birthday! I thought I'd share them here because they're current season.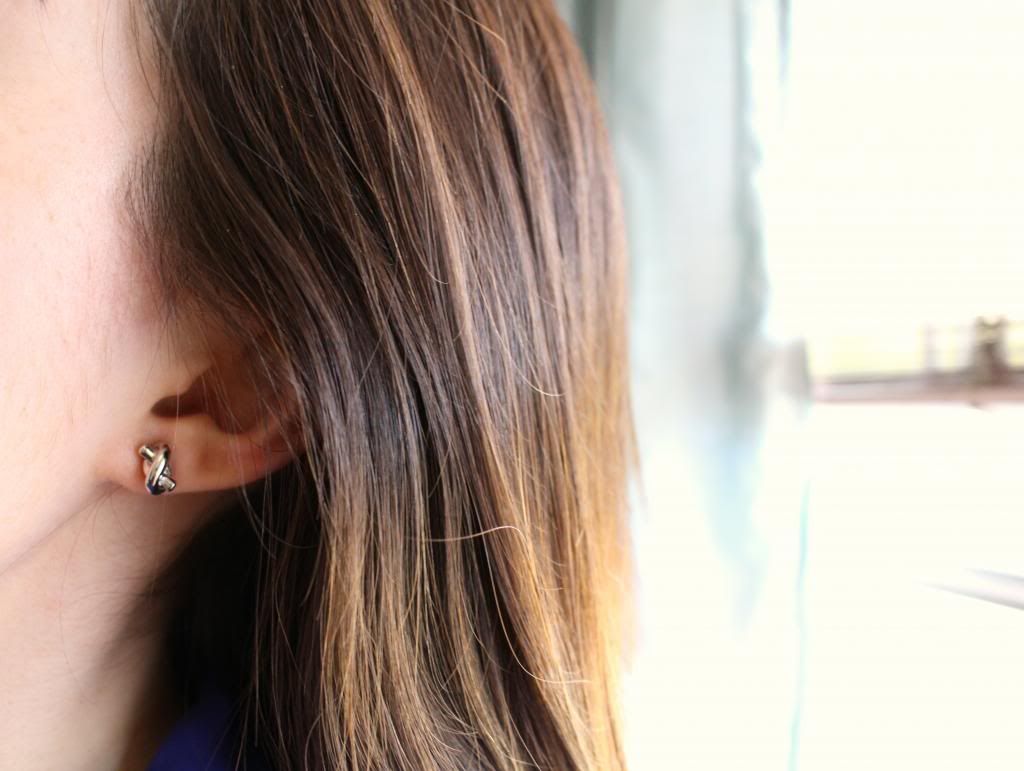 I'm pretty minimalist when it comes to jewellery; I like classic, subtle pieces. I did a bit of searching and found these in
silver
and
gold
, though I'm very happy with the silver option because it matches my other everyday jewellery. The other great thing about them is that there's no true "right-side up," so it's totally fine if they get twisted around during the day.