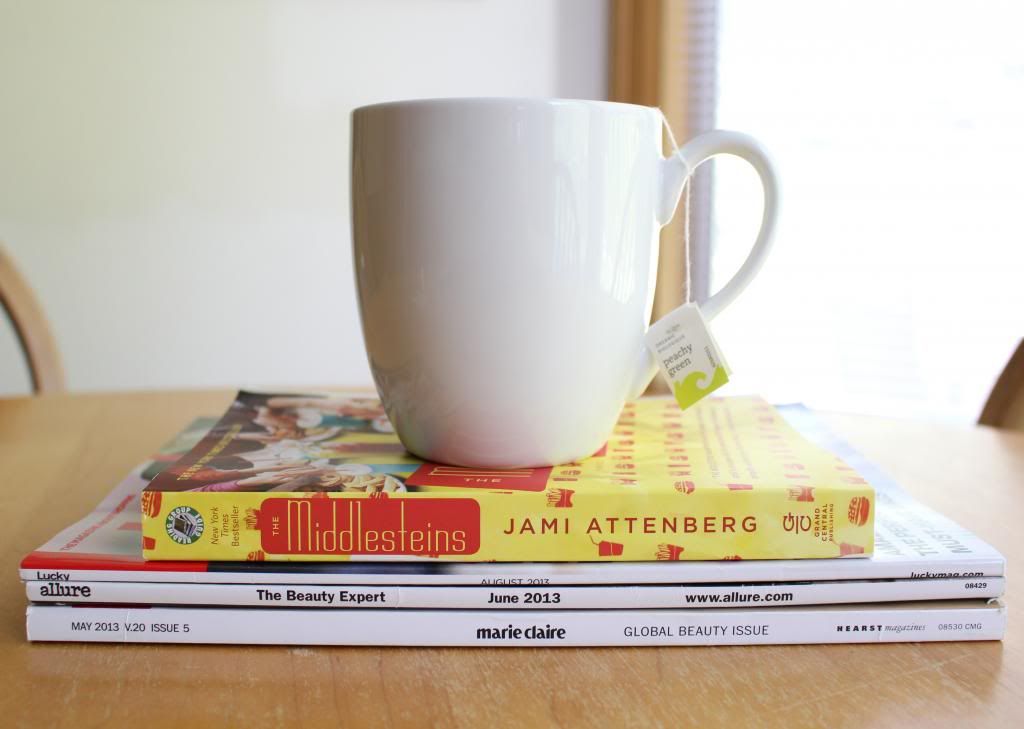 I woke up this morning after sleeping for ten hours straight and proclaimed the rest of the day a lazy Sunday. I'll be picnicking in the sunshine, probably dressed in some sort of beachwear-pajama hybrid, with lots of reading materials. Here are a few of my favorite finds...
At this moment I'm treating myself to a detoxifying cup of Tazo's "Peachy Green" tea. But I'm secretly lusting after the
mouthwatering eclairs
that David Lebovitz blogged about earlier this week. Fraisier-and-pistachio, passionfruit, and
Bastille-Day-themed
eclairs? I have added every single one of the pastry shops mentioned to my list of "places to feast in Paris." No worries, I'll exercise too, especially after reading that
exercise can calm anxiety
by creating new neurons that work to calm your brain down in times of stress. And then maybe after I exercise I'll try making the Sea of Shoes'
"Skinny Antioxidant 'Ice Cream'"
... my mom makes a similar smoothie that is delicious, so I'm sure I'll happily slurp this one up too!
I love finding new blog crushes, and this week I've been smitten with
Late Night Nonsense
. Adrienne blogs about beauty with the occasional lifestyle post or two, and her photos are gorgeous. I've also been taking notes on recommendations from other bloggers, and when I read Charlotte's
glowing review
of
The Middlesteins
, I had to get my hands on a copy. Starting chapter one now...