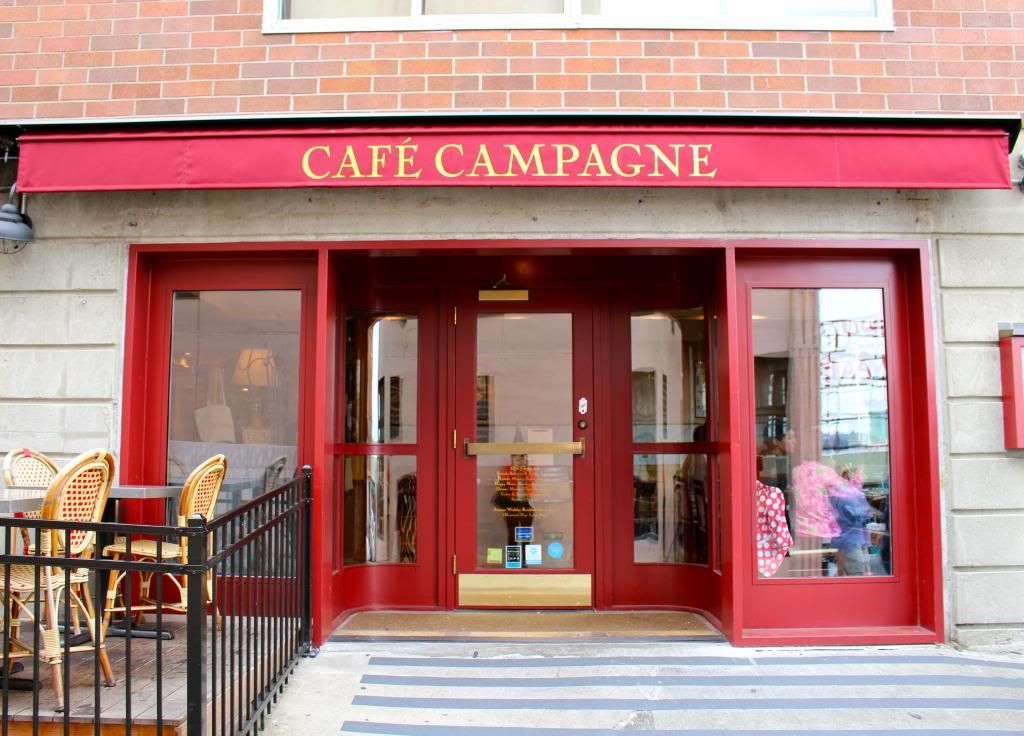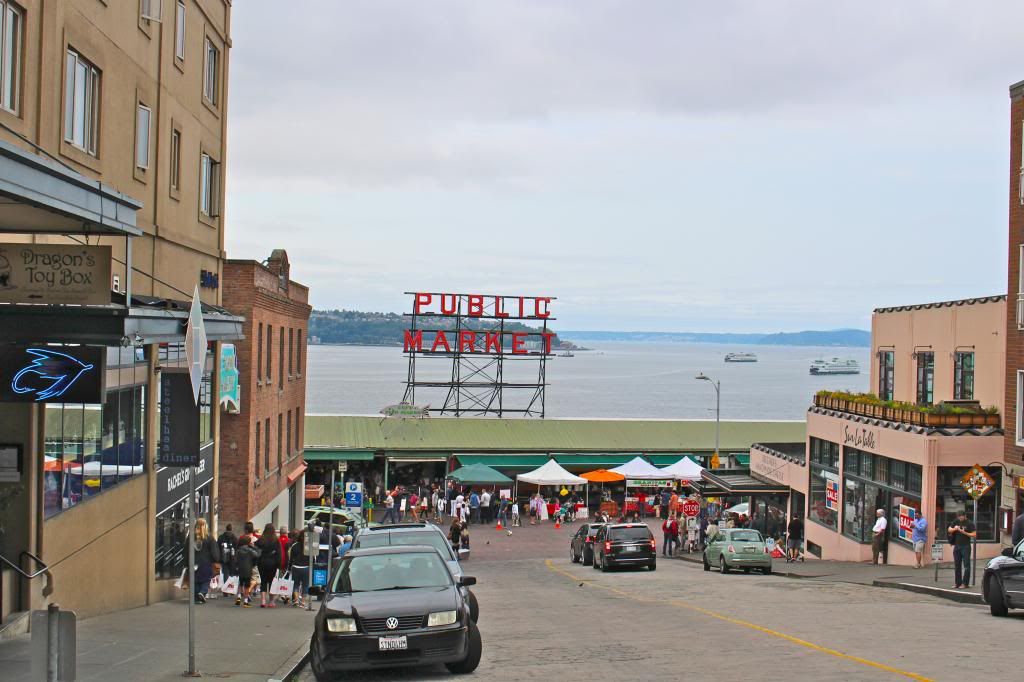 Yesterday the rainclouds rolled into Seattle, so when my mom and I visited Pike Place Market, we wanted to stop somewhere cozy for lunch. We chose Cafe Campagne, a French brasserie with a red-trimmed entrance, warm wood interior and soft yellow lighting. It's located on a quirky street called Post Alley, just above the bustle of Pike Street in an enclave of eateries and pubs. The public market offers a microcosmic tour of world cuisine, and sometime's it's hard to choose one place to feast, but when I saw the menu, I knew I had to go and satisfy a craving I've had for a long time.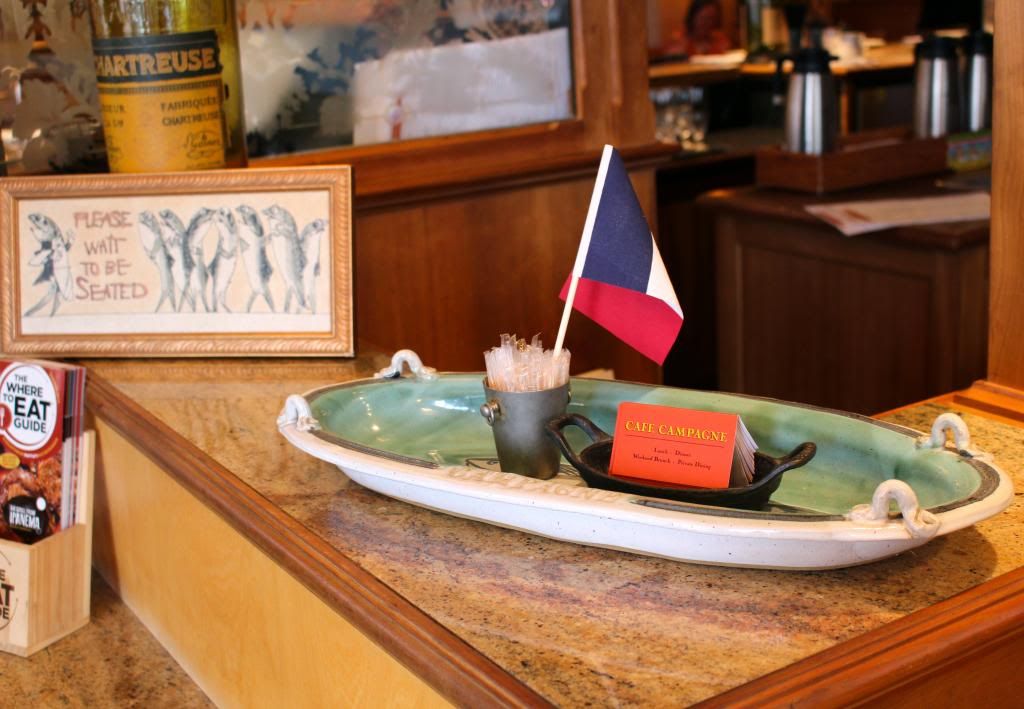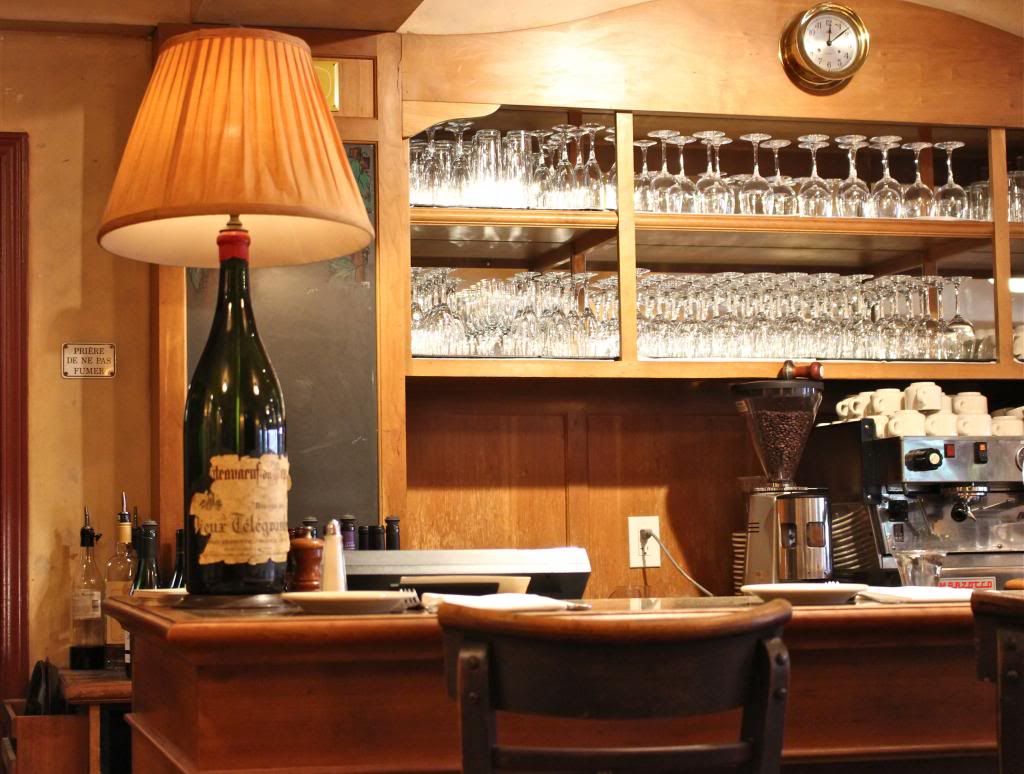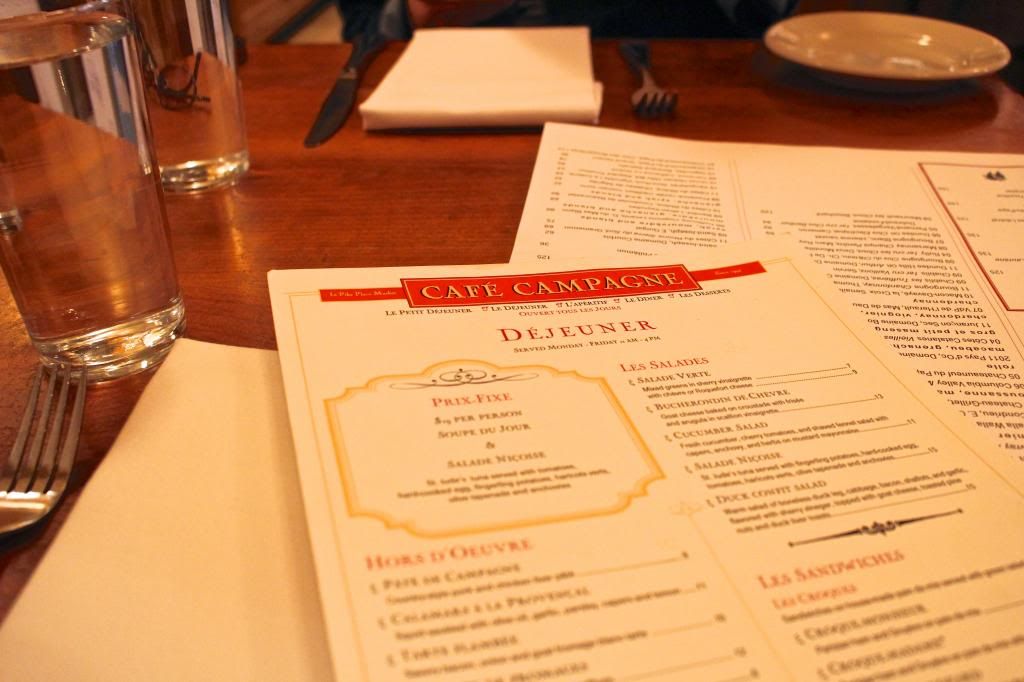 The bistro is much bigger than it looks from the entrance, so even though the tables are somewhat close together, it didn't feel too crowded even at the peak of lunch hour. We sat at the back near the bar, espresso machines and a light fixture made from a giant wine bottle. The decor adds to the sensation of being transported far from the Starbucks on every surrounding corner: art nouveau posters line the walls and all the placards are in French. There are plenty of choices on the lunch menu, and the friendly waitstaff will assist if you have questions about any untranslated bits of French.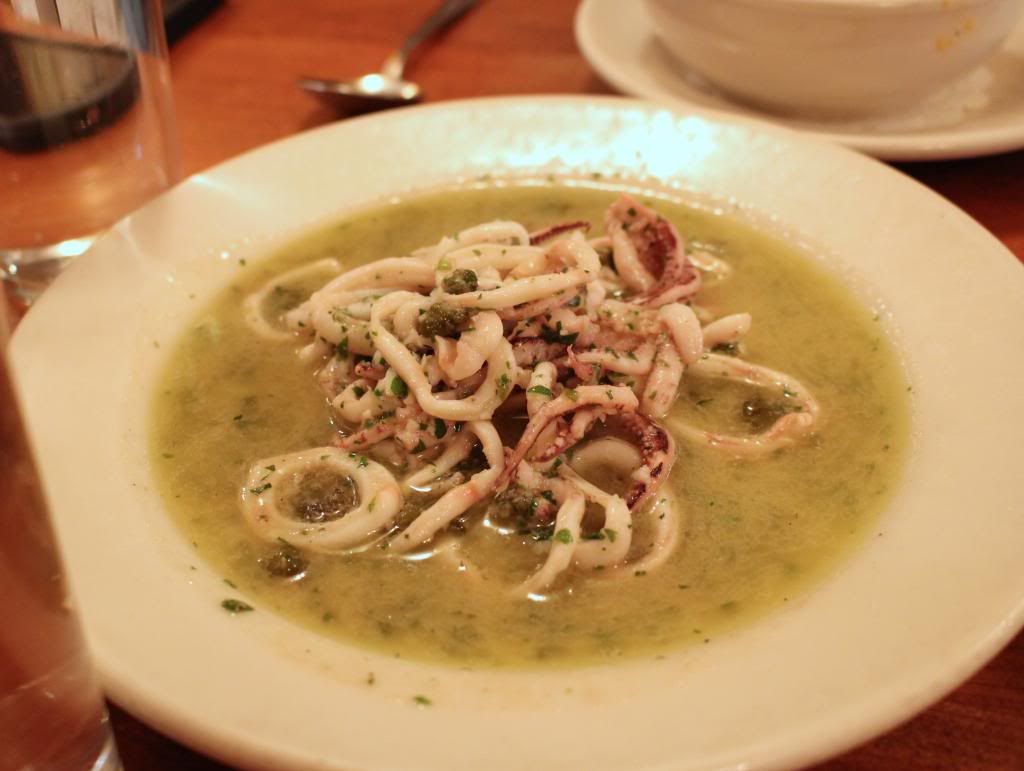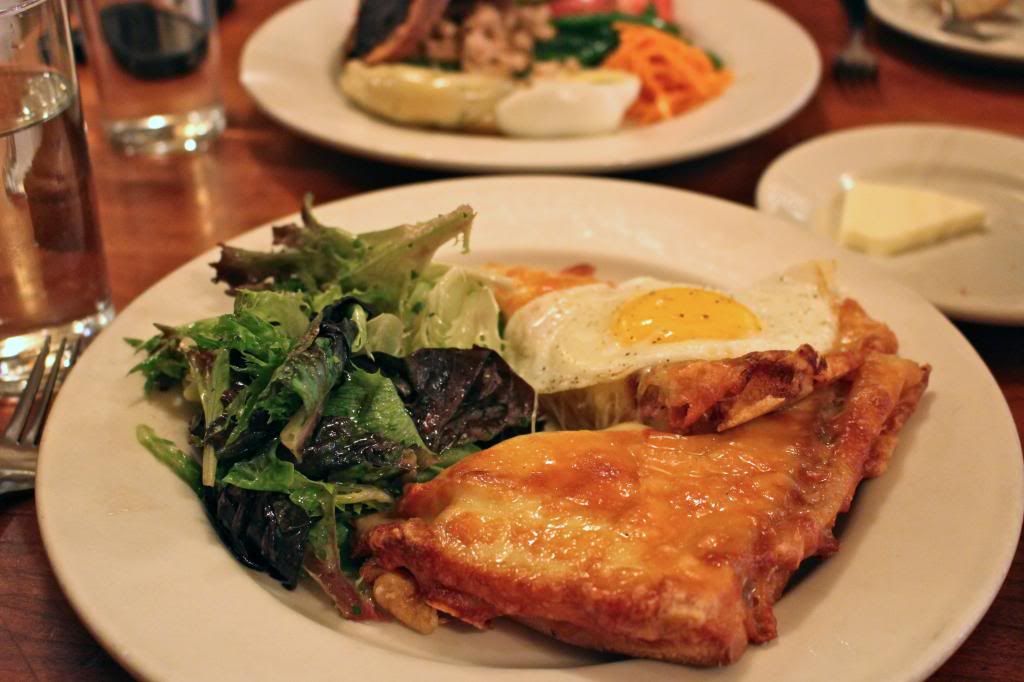 For an appetizer we ordered Calamars
à
la Procençal, rings of squid drenched in a lemon, garlic and caper sauce. If you're up for the kind of calamari that isn't deep-fried, I highly recommend it. We devoured it all and sopped up the remaining sauce with slices of bread. For her main course my mom ordered the reasonably healthy prix-fixe option, a carrot and tomato soup appetizer with a Salade Niçoise main course. I, however, decided to go all-out and order a Croque-Madame. If you've never had one before, it's basically the souped-up version of a grilled cheese sandwich: lots of gruyere cheese and ham, sandwiched between bread smothered in bechamel sauce and mustard, all topped with more cheese and a fried egg. (Without the egg, it's croque-monsieur; apparently the egg is a woman's hat, or something.)
Believe it or not, the only other time I've ever had a croque-madame was when my mother-in-law cooked it for me, and it was so amazing that (to Mr. E's surprise) I ate every last lick of cheese and yolk and then had seconds. I've been dreaming about it ever since. The one at Cafe Campagne satisfied my craving: it was crispy on the outside, creamy on the inside and definitely not one for the faint of appetite.
Their dessert menu looked ver
y delicious, but other te
mptations in the market called, so I'll have to go back for my
crème brûlée another day. The sooner the

better,
s'il vous plaît.
You'll find Cafe Campagne at 1600 Post Alley, and you'll find menus, opening hours and more at the Cafe Campagne website.