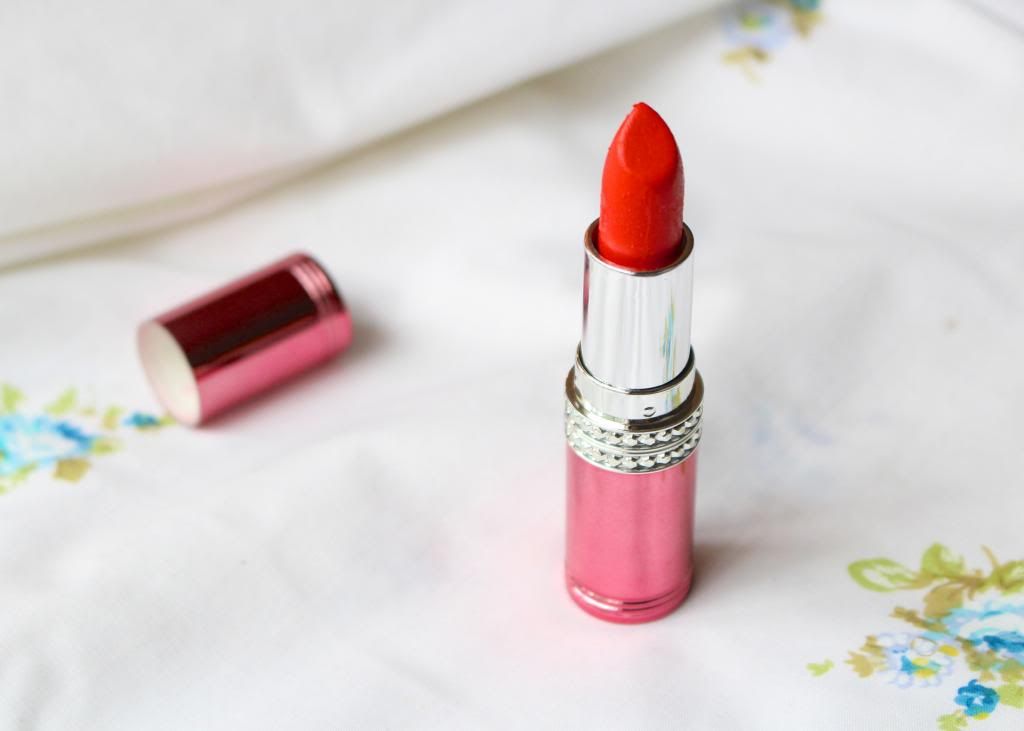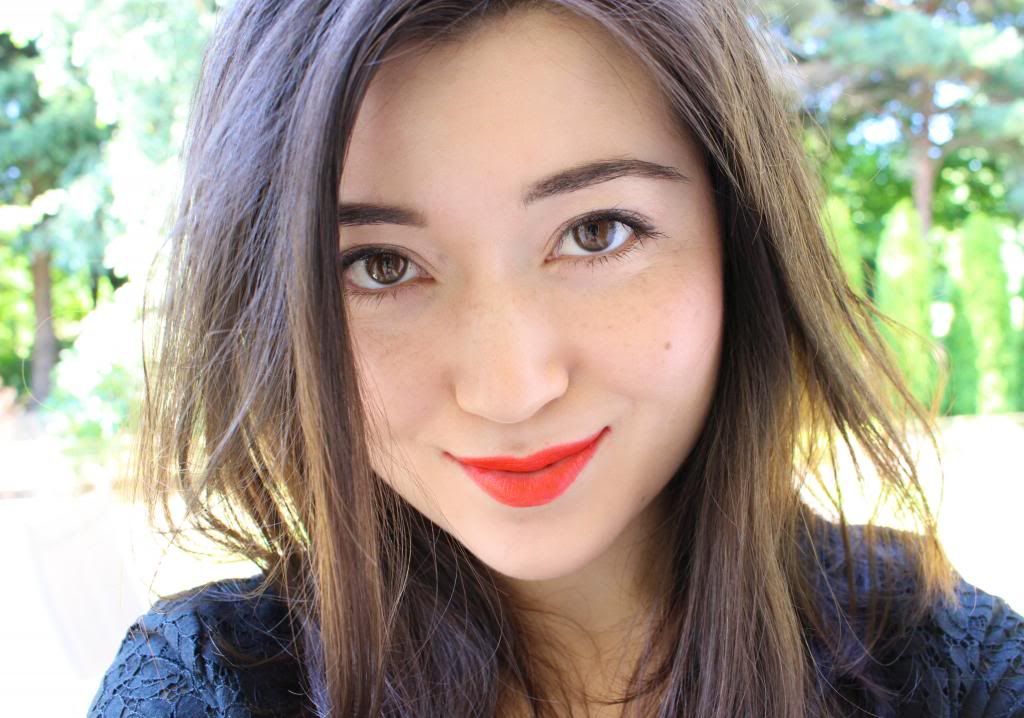 Mission accomplished: I have found an all-natural, cruelty-free dupe for one of my all-time favorite YSL lipsticks.
Last week at
Dr. Jen's House of Beauty
, I was playing photographer when one of the staff members told me to put down the camera and try on some lipstick. From the array of bejewelled pink tubes in Dr. Jen's makeup line "
Atomic Cosmetics
," she suggested "Hot Tomata," a bright orange-red that instantly reminded me of YSL's "Le Orange." Sure enough, the color match was pretty spot-on. (If anything, it's just a hint more orange, but still redder than Hourglass's "Riviera.") The makeup snob in me thought, "Nothing beats YSL!", but my healthy conscience thought, "At the rate you're using 'Le Orange,' a natural alternative wouldn't hurt." So I decided to take one home with me.
In the world of lipsticks, YSL sets high standards. It's the brand I always trust for special occasions. So how does this little number from Atomic Cosmetics compare? It's just as pigmented, with the same semi-matte finish. From my experience with brands like Bite Beauty, natural lipsticks just aren't as long-wearing as their synthetically crafted alternatives. Given this, I was impressed that "Hot Tomata" stained my lips and stayed in place. It doesn't quite match the staying power of my YSL lipsticks, and it transfers more easily (i.e. you'll get more lipstick on your coffee cup). However, "Hot Tomata" passed a test-drive a couple of nights ago: I ate a giant veggie burger, drank prosecco and survived a four hour opera with no lipstick catastrophes. And unlike most of my bold lipsticks, this Atomic Cosmetics offering didn't dry out my lips, even when I reapplied it all night long. Most importantly, unlike YSL, Atomic Cosmetics is natural and cruelty-free. All things considered, for a day-to-day pop of color, I'm more than happy to make the trade.
Not your color? The lipsticks come in a wide range of shades, which you can shop on the
Atomic Cosmetics website
. They range from $16 to $20 and all have hilarious names. Dr. Jen also does custom lipstick blending, meaning that you can get a non-toxic dupe for just about any shade you want. Right now her cosmetics line is a local treasure, but she plans to expand, and when she does you won't want to miss it.